Plan Your Summer Vacation – VW Style!
May 12 2016, Cassidy Tonkin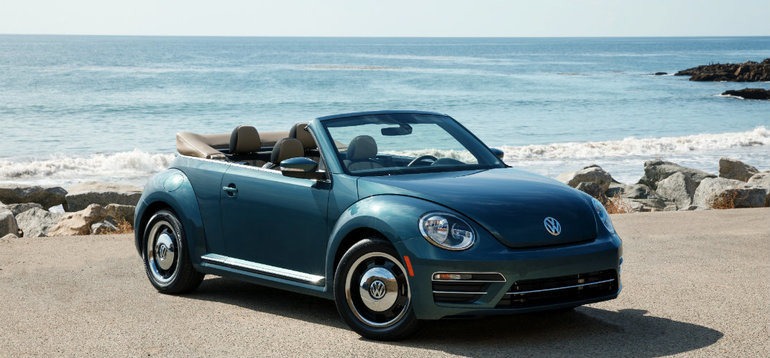 With the warmer weather finally approaching, we can't help but start to plan for long weekends, backyard BBQ's and adventure-filled road trips. Here at Georgetown Volkswagen, we want to make sure you're ready for vacation success. Take a look at these tips from VW Plus and learn how to plan ahead for your trip this year:
Road Trip Tips for VW Drivers
Everyone wants their road trip to be hassle-free and fun. Before you hit the road, head to your Volkswagen dealer for a Multi-Point Inspection from our factory-trained techs. You'll be glad you did. That way you can be cool and confident on your next adventure knowing everything about your VW is in perfect driving condition. Here are a few more ideas before you leave home for the open road:
Be sure you have the proper tools to change a tire and make sure your spare tire is usable.
Put your driver's license, vehicle registration and auto and medical cards in a safe and secure place.
Bring an extra set of car keys.
Plan your route and leave a copy of your itinerary with a relative or neighbour.
Take any special medications or prescription information as well as your doctor's phone number.
Bring a cell phone and check it for its range.
But before you embark on your adventure of a lifetime, we always recommend a trip to your local (and favourite) Volkswagen dealership (yes, we're talking about us). Because a safe car is a happy car.
Your one-stop VW shop is all about convenience. We're here to make your life easier. So before you take off on your next road trip, stop by your Authorized Volkswagen dealer for a Multi-Point Inspection. Our factory-trained experts know your Volkswagen inside and out. They are dedicated pros with hands-on experience, the latest diagnostic tools and Genuine Volkswagen Parts built to precise factory specifications.
They'll check out your VW from top to bottom and let you know if anything needs attention. It's just another way we're dedicated to making your VW service experience as convenient as we can. Our experts will visually inspect and report on:
Exhaust system
Brake pads and rotors
Engine drive belts
Shocks and struts
Headlights
Tire wear and air pressure
Cooling system and hoses
Windshield condition
And a lot more
What better time to take advantage of the above recommendations than right now? During any maintenance package at Georgetown Volkswagen, we offer a complimentary multi-point inspection, tire rotation, brake and tire measurement and fluid top up!
And for a limited time until June 30th, 2016, take advantage of the following service promotions included with any paid factory maintenance package:
2 jugs of Volkswagen windshield washer fluid FREE with purchase of new Volkswagen Original Wiper Blades or new Volkswagen Value Wiper Blades.
6 months FREE Volkswagen Roadside Assistance for vehicles outside of the 4 year/80,000 km manufacturer warranty period.