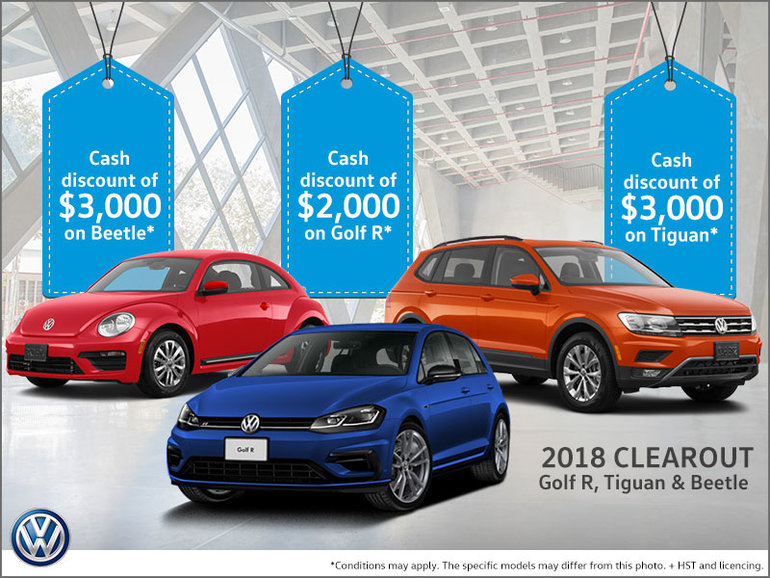 2018 Clearout on our Golf R, Tiguan and Beetle models.
Cash discounts of $2,000 on the 2018 Golf R, $3,000 on the 2018 Tiguan and $3,000 on the 2018 Beetle.
Lease and finace options also available.
We have a great selection on these three vehicle lines, and these 2018 models have to go!
Conditions may apply. See dealer for details. HST and Licesing extra.